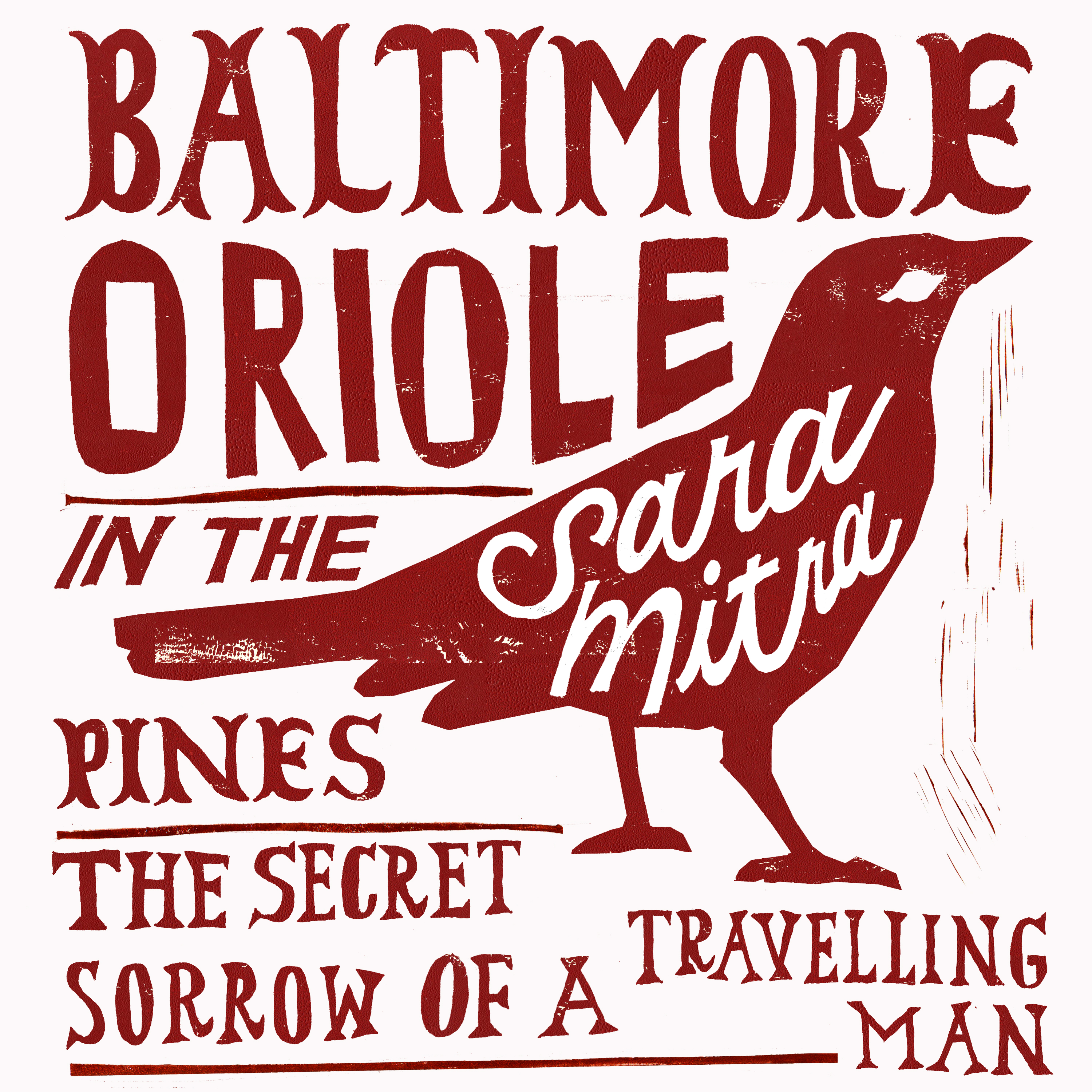 Sara Mitra is a singer, songwriter and bandleader. Her new music forges an original, alternative sound at the junction of folk, jazz and country blues.  Her current digital release 'Baltimore Oriole/In The Pines/The Secret Sorrow of A Travelling Man' is available to download via Impossible Ark Records, iTunes, Amazon.
"Wisely wry…a refreshing mix of the real and romantic." Jazzwise Magazine
"Her skill as a songwriter and honesty as a performer shine through" Mercury Prize Recommends
"Especially talented" The Daily Telegraph
"Fresh sounding and free from cliche… Sara is left to her own special devices and nails a good melody everytime." Blues and Soul Magazine
"When I heard the album, I immediately became a fan of her voice… Absolutely brilliant." Jamie Cullum, BBC Radio 2
"Sara Mitra has a Rolls Royce of a band and drives it with impeccable style."  Sebastian Scotney, London Jazz News
"Mitra has a really fresh-sounding voice: a great night full of classics." The Sunday Times
"I love her voice, I love her Englishness." Gilles Peterson
A Time Out 'Critics Choice' live act, Mitra's original songs hold their own within a strong set of well-known standards and fresh reworkings of traditional numbers.  The new triple-A download 'Baltimore Oriole / In The Pines / The Secret Sorrow Of A Travelling Man' (produced by Ben 'Nostalgia 77' Lamdin) gives audiences a chance to hear select tracks from Mitra's forthcoming second album 'Losing You'.  Recorded using vintage tape technology, the 7tet's reworking of the classic standard 'Baltimore Oriole' is already garnering airplay across the jazz/soul/alternative network, with the title track featured on Gilles Peterson's BBC Radio 6 Music show and Dom Servini's award-winning Wah Wah 45′s monthly broadcast.  Alternative A-sides 'In The Pines' and 'The Secret Sorrow Of A Travelling Man' showcase a more intimate side to Mitra's voice, with the Leadbelly murder-blues leading into an up-tempo original with soul-searching lyrics.
Mitra's debut album 'April Song', a collection of original songs, folk tunes and jazz standards, was also produced by Ben Lamdin and released on independent jazz label Impossible Ark.  'April Song' was launched at The Vortex Jazz Club, London and went on to garner considerable critical acclaim ,with tracks receiving UK airplay across Jazz FM, BBC Radio 1, 2, 3 and 6Music.
Sara Mitra has sung across the UK and Europe as a soloist and bandleader, including dates across Estonia, Spain, Italy, Glastonbury Festival, Brecon Jazz Festival, Ronnie Scott's Jazz Club, The Jazz Cafe, a live Maida Vale session for Jamie Cullum's BBC Radio 2 show, and an international live broadcast for FIP Radio Paris.