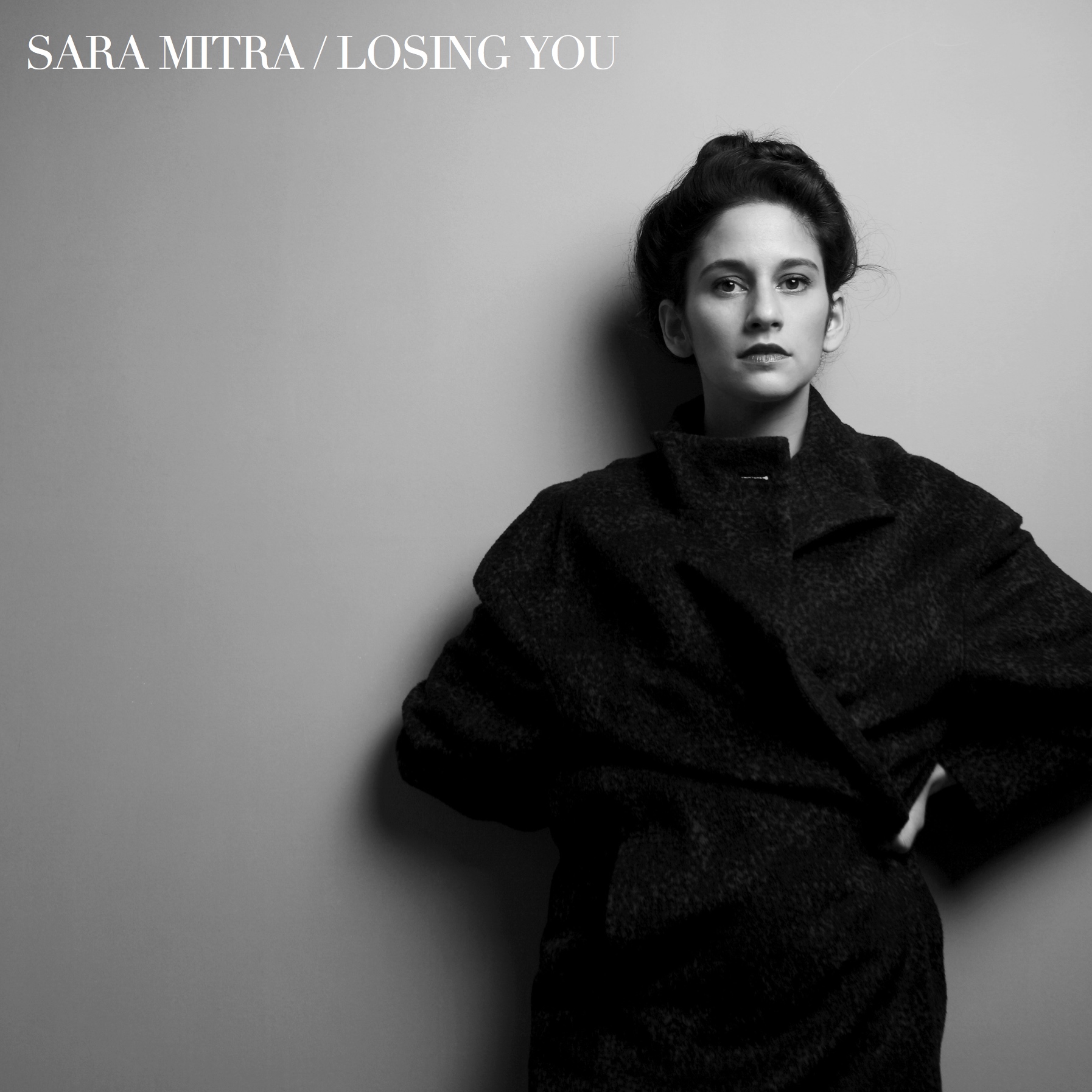 "A wonderful UK singer who really has a very individual sound and a great choice of repertoire as well… I've been playing her on the show a lot, (I) really love her versions of standards and her original tunes as well. The music she has been creating with Nostalgia 77 over the past few years is some of my favourite British vocal jazz of recent times"   Jamie Cullum, BBC Radio 2
"Just phenomenal…Emotional/vocal strength, energy, joy and a dream-band"  Sebastian Scotney, The London Jazz News
Sara Mitra is a jazz singer, songwriter and bandleader. A Time Out 'Critics Choice' live act, her music forges an original, alternative sound at the junction of Irish folk, British jazz and traditional American rhythm & blues. In 2015, her second album 'Losing You' (Impossible Ark Records) was launched at The Vortex Jazz Club, London, and went on to international release as a limited edition vinyl LP.  Tracks from 'Losing You' received primetime airplay across UK stations such as BBC Radio 2, 6Music and Jazz FM, plus niche radio and vinyl-blog support all the way from Japan to Poland. The record was chosen as Album of the Week by the German national broadcaster WDR 3, and the live band featured a number of times on the 1st season of new music series 'The Ayala Show', broadcast on the internationally syndicated channel 'Irish TV'.  There were sell-out gigs for London Jazz Festival and Cambridge Jazz Festival, plus warm words from musicians such as Talvin Singh OBE, calling the Vortex launch show "Ultra Brilliant…magical to listen and watch" and Jamie Cullum considering it one of the albums he has returned to over the year for deeper listening, saying on his recent December 2015 BBC Radio 2 broadcast "I've been coming back to it a lot this year… I feel like its been a proper grower of an album, it didn't immediately sound like everything else she's done before, and neither should it… I've lived with it for a while now, and it's really just a beautiful album with a great sound and a great sense of atmosphere throughout it."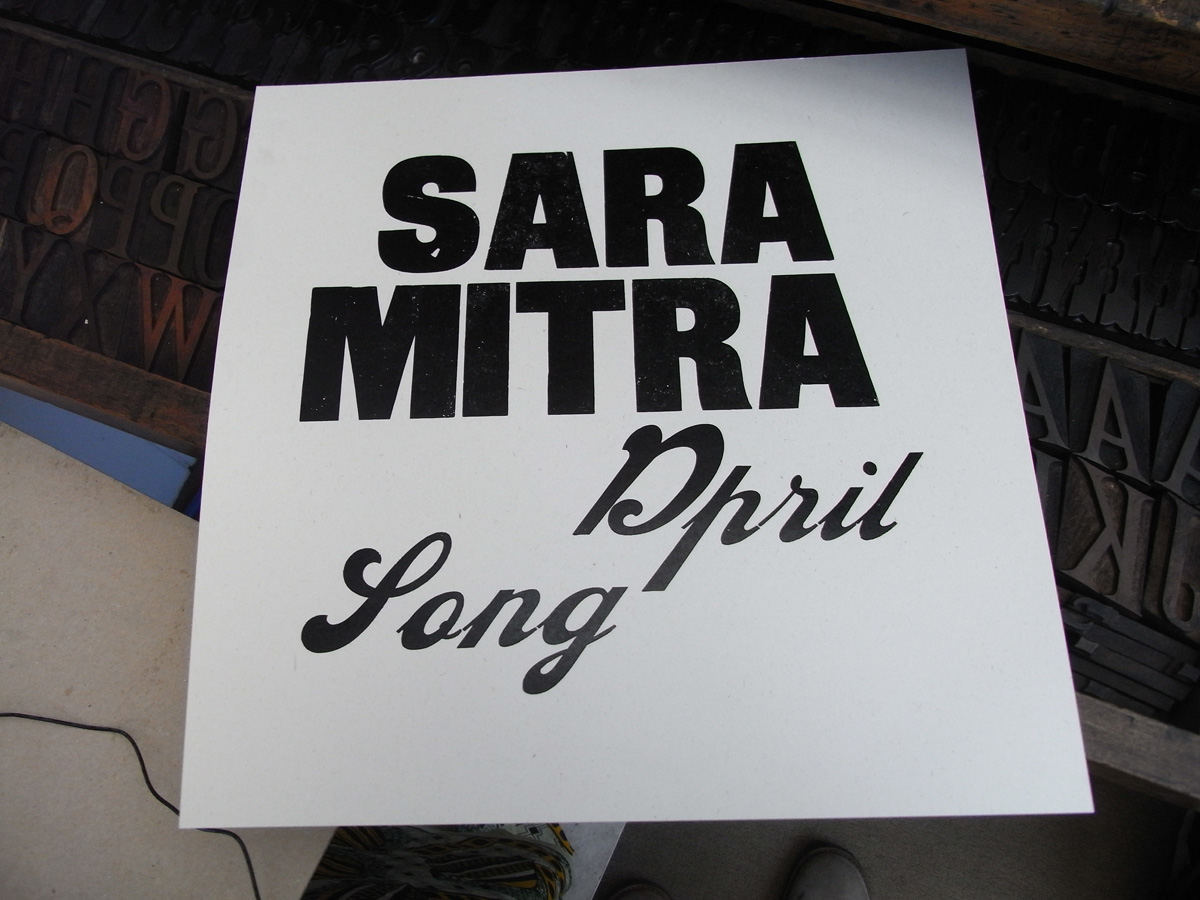 Mitra's debut album 'April Song', a collection of original songs, folk tunes and jazz standards, was also produced by Ben Lamdin and released on independent jazz label Impossible Ark.  'April Song' was launched at The Vortex Jazz Club, London and went on to garner considerable critical acclaim ,with tracks receiving UK airplay across Jazz FM, BBC Radio 1, 2, 3 and 6Music.
"Wisely wry…a refreshing mix of the real and romantic." Jazzwise Magazine
"Her skill as a songwriter and honesty as a performer shine through" Mercury Prize Recommends
"Especially talented" The Daily Telegraph
"Fresh sounding and free from cliche… Sara is left to her own special devices and nails a good melody everytime." Blues and Soul Magazine
"Mitra has a really fresh-sounding voice: a great night" The Sunday Times
"I love her voice, I love her Englishness." Gilles Peterson
Essex-born, of Indian and Irish descent, Sara lives in East London and is married to jazz drummer Tim Giles, with whom she has a young family.  Sara has sung across the UK and Europe as a soloist and bandleader, including dates across Estonia, Spain, Italy, Glastonbury Festival, Brecon Jazz Festival, Ronnie Scott's Jazz Club, The Jazz Cafe, a live Maida Vale session for Jamie Cullum's BBC Radio 2 show, and an international live broadcast for FIP Radio Paris.